ZOWIE,
aka ZowMan, aka the Zowmeister. Zowie is my bestest friend in the whole world! I think he is very handsome and quite "primieval" looking. He is the strong silent type, quite shy but with a heart the size of Michigan. He and I had great fun chasing after a tennis ball, and maybe flirting a little?

Loki,
aka Mr Radar Ears, aka Sir Barkalot. Loki is a very friendly dog. He loves to play and run around, is quite good at chasing balls and stuff and has a bladder second to none! His only problem is he is SO vocal when he meets other dogs, which I think kind of puts them off. Once you get to know him though, he is a total softie!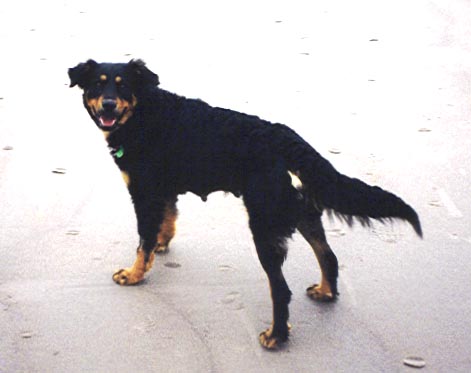 Welcome to my day at the beach! Let me introduce you to all my good friends. All of us had a great day. There is nothing that feels quite as good as sand between your toes! We were all a little worried about being told off for running around on the beach, but it was St. Patrick's day, so there wasn't a cop around for about ten miles! Phew!
Cisco,
aka The Boss. Cisco is the Alpha male of our little pack. He looks really scary, but underneath it all he is a gentle giant. Even when I try and steal his sticks, he just lets me have them instead of fighting me for them. When we go walking, he tends to head out in front to show us the way. He is very goodlooking as well!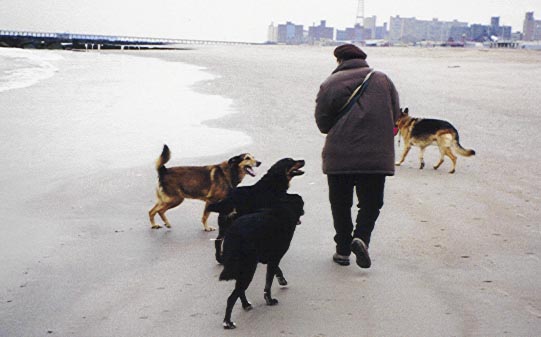 This is a picture of all of us running after Sandra. She was kind enough to drive us all to the beach. That was my first time in a car. It was a little nerve-racking at first. When we arrived at the beach it was so cool. All that room to run around in!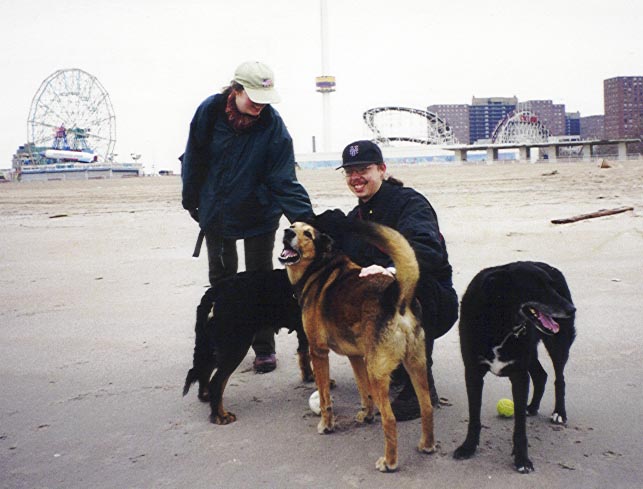 We must have spent about two hours running up and down the seafront. It was great! Every now and then we had to take a breather. This was not on our account, I should point out, but on behalf of the humans. They do tend to get worn out so much faster than us canines!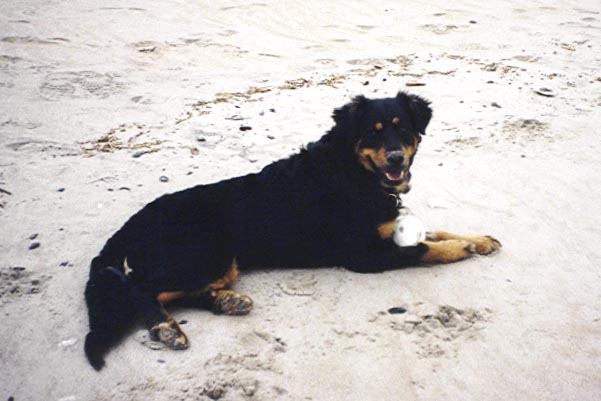 Just down the street from the beach they are building a new baseball stadium. It is going to house the new Met's farm team, The Cyclones. Opening day is June 25th. I can't wait! I wonder if they need a good right fielder? Or maybe a REALLY cute mascot? I might just give them a call, then I could come to the beach every day!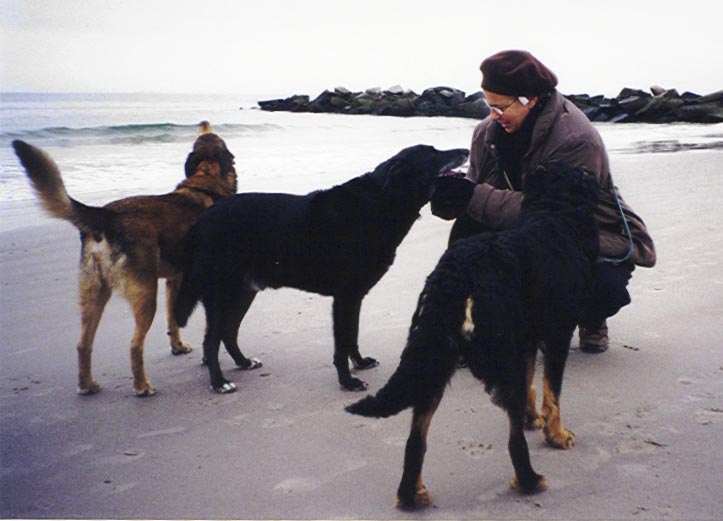 Sandra has the very best qualities one looks for in a human friend. She is kind and very loving, she spoils us rotten whenever she gets the chance and always has treats on her. I hope everyone out there is taking notes on this.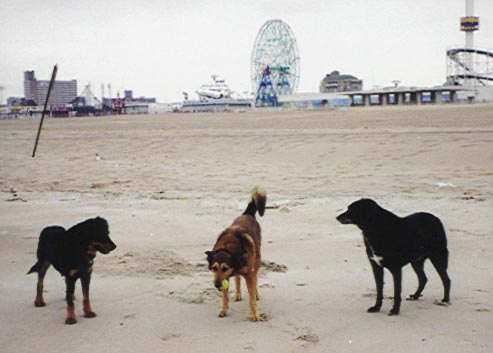 I have heard that there is some sort of amusement park in these parts. Can't say that it sounds much fun to me, besides, what more do you need for a good time than sand, sea and good friends? Give me a good long stretch of open sand any day!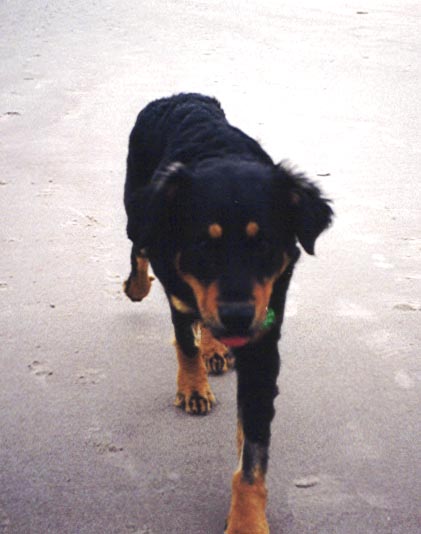 These days out would be so much more fun without people pointing things at me! What are you up to? I think I had better come over and investigate! Well, it smells OK, just make sure you get my good side. I'm ready for my close up now Mr DeMille!