He is three months old (or there abouts), is a german shepard cross of some sort, and a total terror when he wants to be!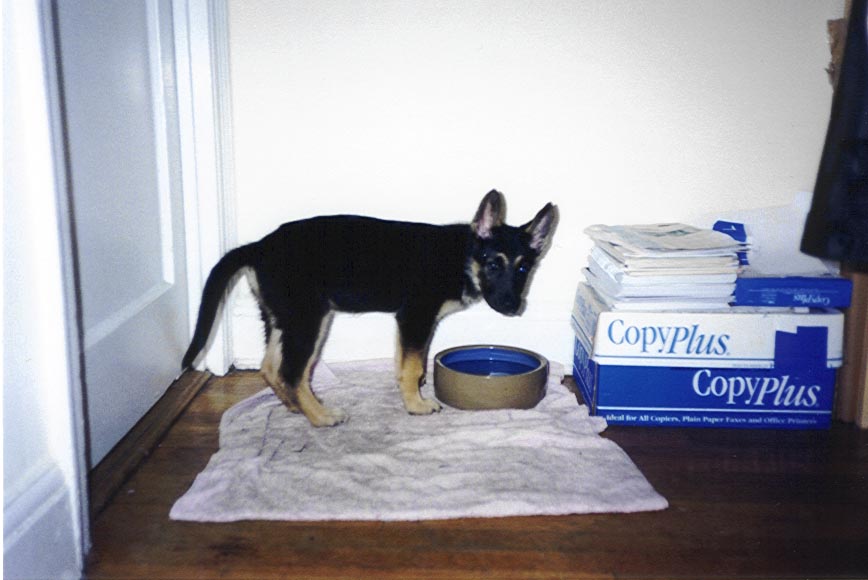 It is a constant source of astonishment to me how much we have had to re-arange our household to accomodate young Cyclone. We never had half this trouble with Freyja!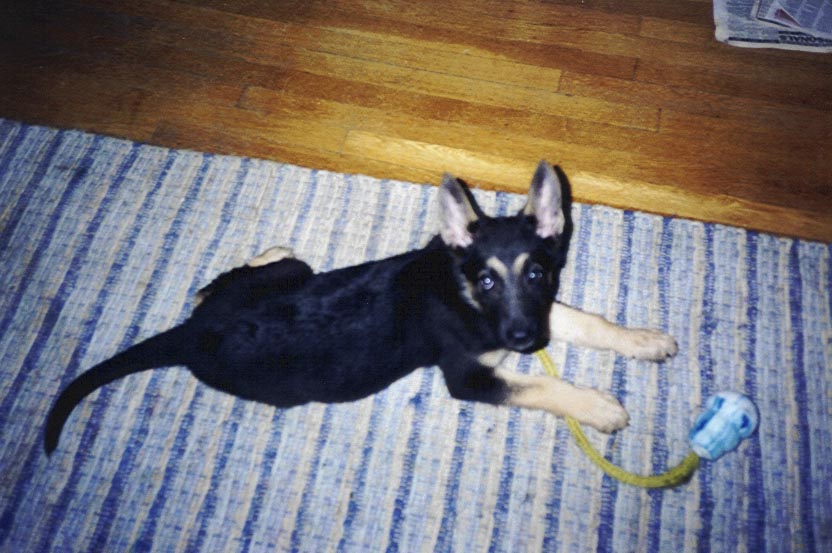 Cyclone spends most of his day either fighting with Freyja or going to the bathroom anywhere but where he is supposed to. As we do not know his history we are having to start him on his vacinations from scratch. This means that we can't talk him out for walks, which means that he has endless energy to bounce round the place with, and we can't house train him. Doh!
Even so, we love him loads already (and we have only had him just over a week!).We would not part with him for the world, although if he breaks anything else in the house we might just reconsider.........No we won't my wife tells me. He is adorable I am informed. OK then.